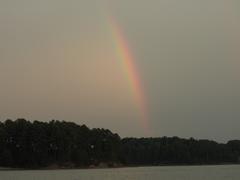 The Lord is so good! I looked through some "Jewels" I wrote last year to see if there was any clue to what we have been going through this year. Like they say, "Hindsight is 20/20!"

I pray what you find at this link blesses you!
In the Father's Love,
Judy A Bauman
https://thefathersloveim.org/jewels_from_judy_blog/?y=2019
~
Lamentations 3
22 Through the Lord's mercies we are not consumed,
Because His compassions fail not.
23 They are new every morning;
Great is Your faithfulness.
24 "The Lord is my portion," says my soul,
"Therefore I hope in Him!"
25 The Lord is good to those who wait for Him,
To the soul who seeks Him.
26 It is good that one should hope and wait quietly
For the salvation of the Lord.

~
Subscribe to our Email
Please sign up for email notifications of new blogs here.



Latest Posts
Archive
Categories