Wednesday, February 12 2020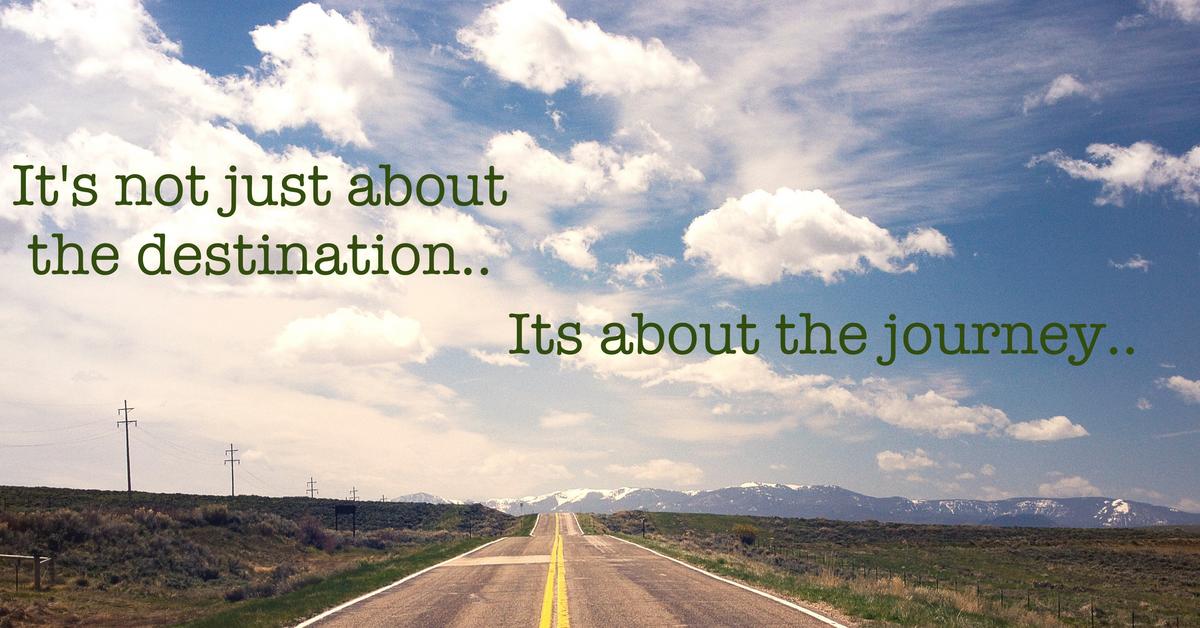 Jewels from Judy: Time to Testify!
Judy A Bauman

Have you ever had a date repeatedly be a blessing? I have shared the testimony of when I surrendered to the Lord (February 12, 1997) a few times in a post called "A Valentine from Heaven;" however, it is not the only significant thing to happen to me on this date.

Thirty-one years ago, tonight my husband and I had finished packing two U-Haul trailers and left Colorado for California in a blinding blizzard! Along with our two children and all our belongings, we moved with a dog, a fish, and the back of a truck filled with houseplants. We had no way to know what kind of life we were embarking on, but we were excited about the new adventure.

That night, February 12, 1989, it took us over 2 hours to drive 45 miles to Cheyenne, Wyoming! We didn't know that I-25 was shut down moments after we got onto it, but we realized ours were the only two vehicles on the road! Three days later, through some very harsh driving conditions, we arrived in California. I will never forget coming down the Sierra Nevada Mountains into the Sacramento Valley and seeing palm trees! Just like that, there was no snow, no black ice, no sub-zero temps, no blinding blizzards. Whoo-hoo! We had what I called, "Decided Summer!" Though we moved 12 times in 18 years, we've happily settled in Georgia. As the (edited) testimony that follows reveals, it's amazing what God can do when you say "yes" to Him! It can be scary, but His ways are so much better than ours!
A Valentine from Heaven

It was two days before Valentine's Day 1997, and though my life looked wonderful from every angle, deep down I was miserable. I tried 'to be a good person' and live my life in a way that would be pleasing to my fellowman, but all the community works I was juggling did not fill the void in my soul. At the end of the day, I was exhausted and empty. Occasionally, I would get a glimpse of why I was so unhappy and what I needed – I needed the Lord! Sadly, I would quickly reject this notion because it wasn't convenient to my lifestyle. Rejecting God was justifiable in my mind because I knew I couldn't live up to His standards. Though I looked to the world for acceptance and comfort, I never seemed fulfilled. I was in a frightening and unwinnable battle.

The void began when my father suddenly passed away. He was only 43 years old and left behind a wife and three children, as well as his parents who daily relied on his help. Well-meaning clergy told us, "God must have needed him," and that "he was in a better place." This didn't bring consolation to my grief-stricken heart. My sister, brother, and I were sent to live with relatives, supposedly for the summer, but it ended up being for 3 years. Night after night I would earnestly cry out to God, "Why my dad, why me?" I agonized over the loss of my dad and listened for an answer, but none came.

My brother and I moved back with our mother when I was 14 and he was 11, our sister had married. There were hostile undercurrents between my mother and me for not only sending us off but for uprooting us once we had settled in at our relative's. Then the unthinkable happened. Doctors diagnosed my mother with breast cancer! I never doubted that she would recover (because surely God would not 'take' her too). However, after a few years, and much suffering, she succumbed to the ravages of the disease.

At her funeral I again heard from well-meaning folks, "She's in a better place," and "God must have needed her." Really, I thought? More than her children? This did not sit well, and it really damaged my view of our heavenly Father. Deeply dismayed, my confusion turned to anger that burned hot against God. He seemed selfish and more like a big bully who was no different from Greek gods who threw lightning bolts or hit people with a huge hammer. I decided if God was so selfish that He needed my parents more than their three children did, I didn't want anything to do with Him. I would live my life my way, not His! Anytime the subject of God came up, I was like a cornered cat ready to fight; my cynicism towards Christianity and disdain for Christians grew. Some would try to explain to me how the Lord was loving, kind, and good. I reasoned, if God were truly loving, why wouldn't He have kept my parents from dying? If He were kind and good, why wouldn't He just put an end to all the suffering and evil in the world?

Although I had a profound salvation experience in 1982, I loved reading the Word of God, and truly enjoyed fellowship with other believers – all that was stripped away three years later when I divorced my first husband. I knew God hated divorce, but I just could not stay with him. The worse part of our estrangement was his twisting of Scripture to manipulate me. I assumed that the Lord hated me for getting the divorce, so I quietly stepped away from Him and the church. I tried to live life the best I could as a 'regular nice person'.

Twelve years went by from that time to where I found myself on the morning of February 12, 1997. I was so miserable when I woke up that day, but I happened to notice that it was the first day of Lent. I'd never observed it before, but oddly, something went off inside me when I saw it on the calendar. It was HOPE! Jesus had been drawing me to Himself for months, and though I had been keeping Him at arm's length, I could ignore Him no longer. My fear of His rejection was being overwritten. God was throwing a lifeline into my Pit of Despair, and I prayed that if I clung onto it, He would be merciful and pull me out.

I found my old Bible packed away and began to read in Psalm 107:10-16, 19-22. The passage was personal. It spoke to me where I was at that exact moment! As was written there: I cried to the Lord in my trouble and He saved me from my distress; He sent forth His word and healed me and saved me from destruction! I fell to my knees and thanked Him for His goodness. I repented of sinning against Him. I laughed and cried! I was HOME!!! In that moment, the Holy Spirit gave me great freedom, and peace flooded my soul. I knew Jesus didn't condemn me but filled my emptiness with joy. He adopted me! As a child of God, I had a profound sense of belonging. I began reading and truly studying the Bible. I began to see that Scripture is like a beautiful tapestry that, through many authors over thousands of years, God wove together His story and heart for us. I could have never imagined it, but I found the Bible to be wonderful and freeing.

You do not have to be an orphan to experience the debilitating wounds from being abandoned or rejected. We each have our own story of how we've been beaten and battered. We have fought with discouragement, doubt, and unbelief. At some point, all of us have been or will be, wounded by different tragedies and heartbreaks. Our heavenly Father's desire is for all mankind to experience His forgiveness and abiding love. The most wonderful gift anyone could ever receive is to be adopted by the King of kings! Being reconciled to God is a gift that anyone can accept at any time.

As John 3:16 states, "God so loved the world that He gave His only begotten Son, that whoever believes in Him shall not perish but have everlasting life." He gave His best so we can live abundantly. I pray in Jesus' mighty name that all chains holding you captive be broken and any iron bars be cut in two! Amen!

In the Father's Love,
Judy A Bauman

"Valentine from Heaven" edited 2020


Ps 107:
10 Those who sat in darkness and in the shadow of death,
Bound in affliction and irons—
11 Because they rebelled against the words of God,
And despised the counsel of the Most High,
12 Therefore He brought down their heart with labor;
They fell down, and there was none to help.
13 Then they cried out to the Lord in their trouble,
And He saved them out of their distresses.
14 He brought them out of darkness and the shadow of death,
And broke their chains in pieces.
15 Oh, that men would give thanks to the Lord for His goodness,
And for His wonderful works to the children of men!
16 For He has broken the gates of bronze,
And cut the bars of iron in two.

19 Then they cried out to the Lord in their trouble,
And He saved them out of their distresses.
20 He sent His word and healed them,
And delivered them from their destructions.
21 Oh, that men would give thanks to the Lord for His goodness,
And for His wonderful works to the children of men!
22 Let them sacrifice the sacrifices of thanksgiving,
And declare His works with rejoicing.


~
AMEN!!!
~
Subscribe to our Email
Please sign up for email notifications of new blogs here.



Latest Posts
Archive
Categories