Thursday, November 21 2019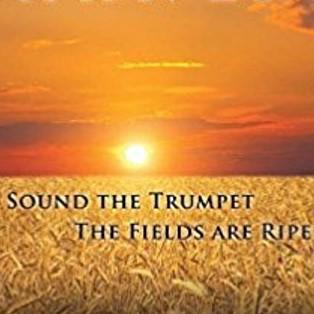 Jewels from Judy: Are We Prepared for the Coming Influx of New Believers?
Judy A Bauman

https://thefathersloveim.org/jewels_from_judy_blog/view/2365
A friend recently asked this thought-provoking question, and as I read it, I thought of when the attacks happened here in the USA on 9-11-01. Churches far and wide were flooded with people seeking answers, but within a month, many of those seeking them had left. Why? There was little preparation for such an event, few answers were found to important questions, and sadly, in too many cases the faithful became known as the faithless.

We, as the Body of Christ, need to know why we believe what we believe and be able to rightly divide truth from error. If we just hear and then parrot what we've heard without true understanding, we will not have the roots within ourselves to be able to endure the heat of tribulation or persecution when it arises. We will wither back and cause others to stumble with us because the word of God has not taken root in our hearts.

We must get our heads around this because it is also reflected in the parable of the 10 sleeping virgins in Matthew 25. Five were wise and did whatever it took to procure extra oil. The other five were foolish. They did not take the time or use their resources to make sure they had enough oil while they waited for the bridegroom's return. They assumed he would come before their oil ran out; however, they sadly learned too late that their thinking was flawed. Jesus stated the door was shut and they were not allowed to enter the wedding! Think about this – the virgins had kept themselves pure, and not once but twice they called Him, "Lord!" Yet Jesus stated that they were unknown to the bridegroom. Their presumption left them out in the dark!

It is my hope that we are intimately known by Jesus and do whatever it takes to procure the oil. We need to understand that in order to have the oil, we must have His Holy Spirit. He is the oil! How we use our time and resources is paramount in these days so that we can be readied for the harvest, the huge harvest that we have heard about for a long time. Let us not lose heart now!

As Peter wrote this instruction to the Body of Christ, the Ekklesia, and I paraphrase:
Sanctify the Lord God in your hearts, and always be ready to give an explanation to anyone who asks you the reason for the hope that is in you. Do so with meekness, being courteous and respectful to the hearer even if they accuse you of evil.

Keep in mind, it is your heavenly Father that you are representing. He has called you to reflect His light and love to the influx of new converts and returning prodigals. God's light requires oil and oil requires time, patience, and effort to procure, but it is worth it! Will you be ready for the influx of new believers?

In the Father's Love,
Judy A Bauman
Subscribe to our Email
Please sign up for email notifications of new blogs here.



Latest Posts
Archive
Categories